Edited on Picmonkey.com
Camera used: Canon 600D
Hello fellow blogger friends!
So i made scones for the first time. I made these a few weeks ago for my mom, since it was mother's day.
She loves scones and chocolate so this is perfect. And i used to love the chocolate scones in 7/11, but since i went vegan and especially gluten free my scones cravings haven't gotten satisfied.
So now i decided to make vegan, gluten free and stove scones! I saw this recipe on Pinterest from Katie ( VeggieAndTheBeast ), and i fell in love. Her recipe isn't gluten free though.
I was so excited to make these. But also nervous, since i was making gluten free scones.
Before i went grocery shopping for this recipe i already decided to double the recipe. We finish desserts so fast in out household, haha...
It took me 2 hours and 30 minutes to make these yummy scones, but definitely worth it!
These are perfect to make for your mom or for valentines day. They definitely have a romantic feel to them.
I used rice milk, since almond milk is a little bit too expensive.
I also didn't use apple cider vinegar, i used regular vinegar instead. A lot cheaper.
Finally we have found the best gluten free flour here in Denmark, which is what i used for this recipe. Gluten free products are finally arriving in this little country.
I used a bit more sugar to make it sweeter. I used 2 cups of sugar. I love sugar!
Didn't use almond extract. Mom told me it's fake, and i don't want to eat fake food! I used more almonds instead.
While i was cooking, the whole kitchen started to smell so good! Smelled like strawberries and honey.
So instead of putting them in the oven i decided to bake them in a pan. And i did flip them just like pancakes. They turned out great! And you can't even taste that they are gluten free.
So much fun to decorate as well.
Definitely recommend this recipe to you guys. It's amazing!!!
Perfect for school lunch or for a picnic.
My mom loved these too.
Thank you so much for reading. I have been loving this new series.
//Aria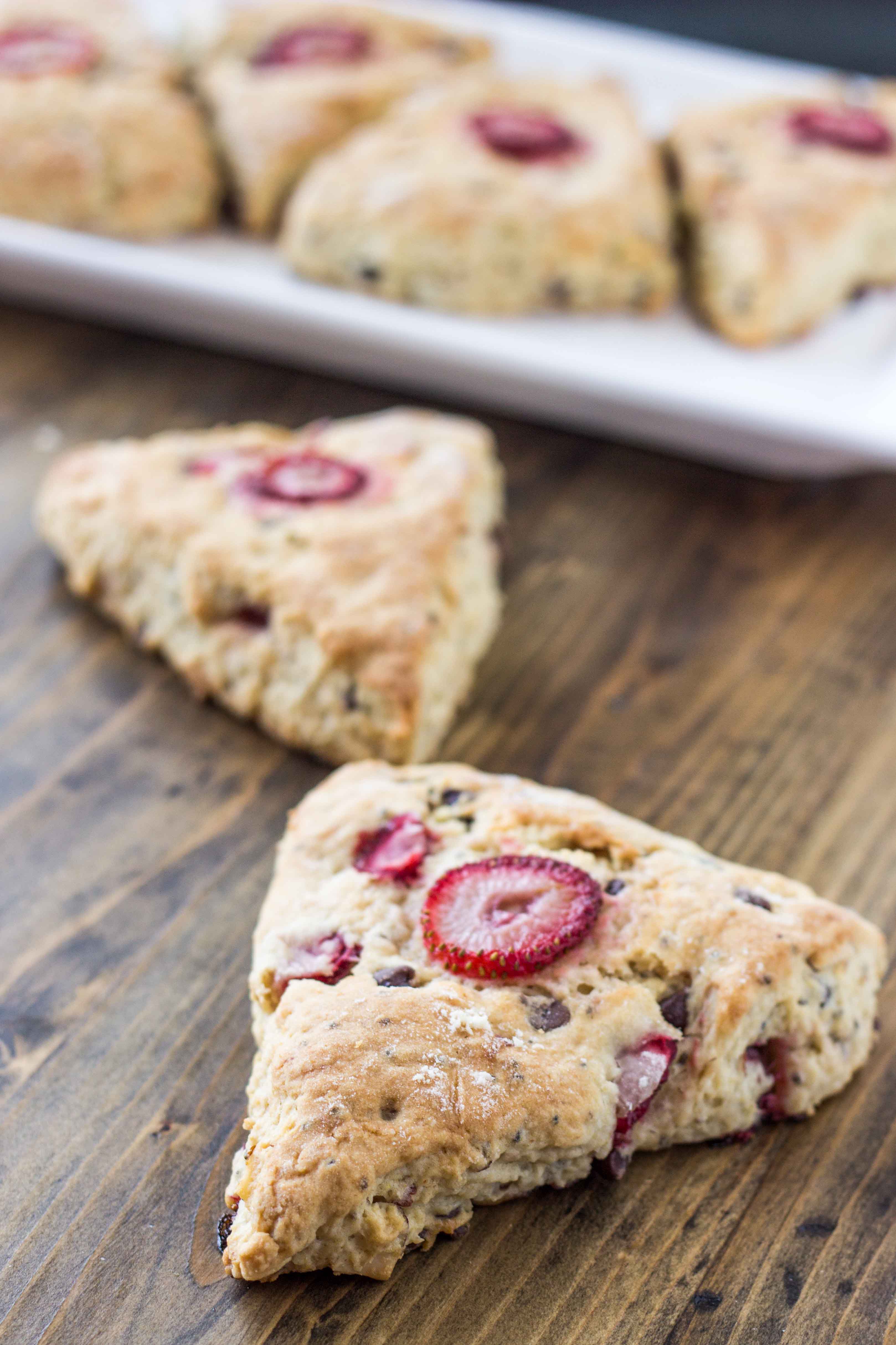 This is Katie's recipe!
Check her recipe out HERE!